Y50EX series Circular Electric Connector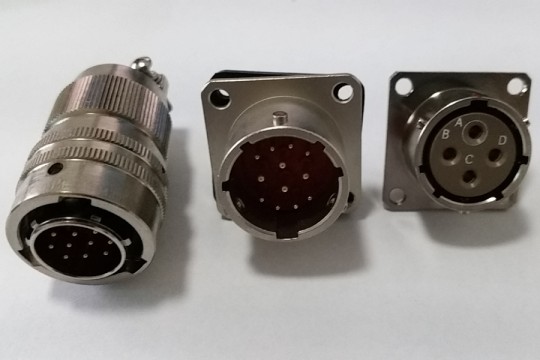 Product Code:
Circular-1
Aerospace Connector
31 Playfair Road #02-02
Singapore 367993
Phone: +65 9022 8191
Fax: +65 6363 2478
With reference to the American MIL-C-26482 standards.
This series connectors are quick coupled by bayonets. Their contacts are soldered. They have merits such as little volume, high density, good resistance to the environment, good reliability and so on advantages. They are widely used in aviation, aerospace, navigation, wild communication, and the electric lines' connections of electronic equipments such as the managing system of mail and railroad.
Conditions of use environment
Relative temperature : -55 ° C ~ +125° C
Relative Humidity : when40 ± 2 ° C, up to90% ~ 95%
Operating Pressure : 101 ~ 0.8kpa
Sin Vibration : 101 ~ 2000HZ, acceleration 196m/s2
Collision : acceleration 392m/s2
Impact : acceleration 980.7m/s2
Insulation resistance : under normal atmospheric conditions not less than 3000M Ω
Under the conditions of high temperature of not less than three M Ω
Humid conditions is not less than 100 M Ω
Resistance Temperature : 1500V exchange
Airtightness : General socket is not more than 6 × 10-2Pal / s
Socket sintered glass not more than 1 × 10-5Pal / s
Life expectancy : Plug 500