Glass sealing and connecting Electrical connector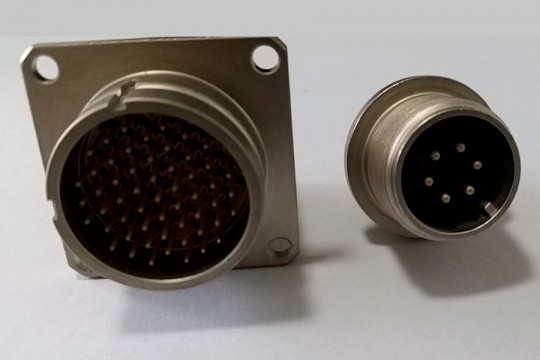 Product Code:
Glass-1
Aerospace Connector
31 Playfair Road #02-02
Singapore 367993
Phone: +65 9022 8191
Fax: +65 6363 2478
Seal connector
Glass sealing and connecting electric connector is used to connect the electric information of tactical weapon systems, air and sea transpojrtation , launch and ground receivingg system, high energy and high fever industrial systems, public transpojrtation systems such as power and telecommunications.
They are the quick coupling and separating receptacle, which has small size and light weight inlet bayonet locking. The contact is soldered, the shell divides into shielding and non-shielding. They have common sealing and high pressure sealing, and have the ability of dust and rain proofing. The sealing of the receptacle is glass fusion. Their mounting styles are :flange, nut fixed and wall crossed.
Conditions of use
Temperature :-60 -- +160
Gas Seals :seal socket and outside media pressure difference between 0.5MPaRelative Humidity:+40 when the relative humidity 90%-95%
Spray:96 hours
Vibration:frequency of 10-500HZ, the acceleration up to 10g
Impact::frequency 40--100time/min, acceleration up to 10g
Orders Guide
Users may need to function in accordance with orders, Production side assembled by the user needs availablity:
1 orders,attention should be given specification models,surface treatment ,gas seal indicators.
2 in order to guarantee the nomal user to use,users should try to provide cable modle specfications.
3 the sealing products rear annex many forms,coverer metal ,plastic ,etc . users can choose different forms of rear annex.
4 sealing products casing materials: stainless steel,and kovarl,depending on the user actual use of options.
5 n addition to production and the plant's overall sealing products ,also produces partial sealing products .(used fojr the investigation of coal field)